We've just returned meeting our design crush Darren Palmer. And he is even more lovely in person than he comes across on TV #lovehimevenmore
During the Q&A hosted by Southern Innovations and HerCanberra, Darren shared his advice and tips on interior design.
He covered so many topics during the Q&A from the best splashback option in a kitchen (let's just say he's not a fan of glass) to whether or not it's better to stay with neutral interiors or to follow the trends. Seven pages of notes later, we clearly got a healthy dose of interior design and styling inspiration tonight!
To make the most of Darren's advice, we're going to break it up into several tips articles that we'll share over the coming weeks — starting with his top tips on what to do if you have a small bathroom.
When asked how he became an interior designer and a host of The Block, he jokes "pure luck".
"A few years ago I was a contestant on homeMADE, a television show similar to The Block," explains Darren. "I was a semi-finalist and through that connection, I was invited to The Block. After several appearances as a guest judge, they asked me to be a judge of the next season.
"Neale and I often share a car to and from The Block and after a 7am start and a full day of filming we're buggered," laughs Darren. "We can't imagine what it must be like for the contestants who have to do all the manual labour."
Darren was asked how much of his time is spent doing design vs his other commitments including being a TV presenter, author and guest speaker.
"Not a lot," he says. "Last year I did several houses and apartments and a warehouse conversion, and right now I'm doing my own house."
He makes a cheeky comment about needing to design two bathrooms in his new apartment, while looking at the owner of Southern Innovations which just happens to stock many of Darren's favourite bath and tapware brands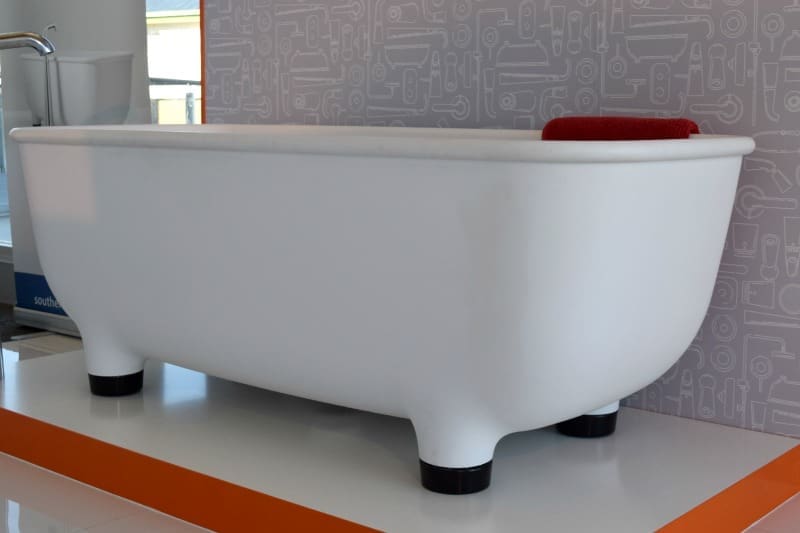 Darren says that while he has always had an intuition for design, he likes to take a thoughtful and deliberate approach when designing for clients.
I like to sit and ponder and let design ideas bottle up. Design needs to be planned.
"I have an instinct for knowing what people like, can read people well and while there is stuff about design you can learn, I think most people either instinctively know it [good design] or they don't."
Check out more from this event over on Storify where we've created a board pulling in other people's social media posts during the night.
Stay tuned for our series of interior design tips from Darren Palmer over the coming weeks.
Originally published as: https://stylecurator.com.au/an-evening-with-darren-palmer/